Posted: Thursday, February 22, 2018 11:18 AM
---
Issaquah Window and Gutter Cleaning
Don't let your Issaquah Wa view go un-noticed once the sun comes out. Get your
Issaquah Windows Cleaned
today!
Call Ryan at
425-905-6259
to discuss your Issaquah window cleaning, gutter, and roof maintenance needs.
I have over 10 years experience with commercial high rise, condos, small business and residential window cleaning. I also do moss removal, clean window screens, pressure washing and gutter cleaning. I am
licensed and bonded
, insuring your piece of mind.
If you are reading this ad after hours, please go to our
Issaquah Window Cleaning Website
and fill out our contact form for a free online bid. We are flexible, negotiable and can do window cleaning jobs after 5pm, daylight permitting.
Call Ryan at
Budget Window Cleaning
today! 425-905-6259
Licensed & Bonded
to insure your piece of mind.
DBA as Budget Window Cleaning & Janitorial - Everett WA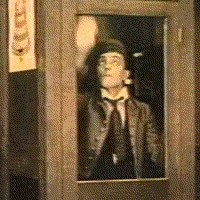 • Location: Issaquah Wa Window and Gutter Cleaning, Seattle

• Post ID: 22394303 seattle