Posted: Friday, February 2, 2018 5:57 PM
---
Sammamish Window - Gutter and Roof Cleaning
Don't let your Sammamish Wa view go un-noticed in 2018 once the sun comes out. Get your
Sammamish Windows Cleaned
today!
Call Ryan at
425-905-6259
to discuss your Sammamish window cleaning, gutter, and roof maintenance needs.
I have over 10 years experience with commercial high rise, condos, small business and residential window cleaning. I also do moss removal, clean window screens, pressure washing and gutter cleaning. I am
licensed and bonded
, insuring your piece of mind.
If you are reading this ad after hours, please go to our
Sammamish Window Cleaning Website
and fill out our contact form for a free online bid. We are flexible, negotiable and can do window cleaning jobs after 5pm, daylight permitting.
We also provide window and gutter cleaning in the surrounding towns of Carnation, Fall City, Preston and Issaquah.
Call Ryan today at
Budget Window Cleaning
425-905-6259.
Insured and Bonded
to insure your piece of mind.
DBA as Budget Window Cleaning & Janitorial - Everett WA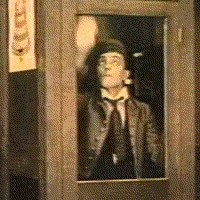 • Location: Sammamish WA Window and Gutter Cleaning, Seattle

• Post ID: 22395037 seattle