Posted: Tuesday, October 3, 2017 9:35 AM
---
Mill Creek Window and Gutter Cleaning
Don't let your Mill Creek Wa view go un-noticed once the sun comes out. Get your
Mill Creek Windows Cleaned
today!
Call Ryan at
425-905-6259
to discuss your window and gutter cleaning needs.
I have over 10 years experience with commercial high rise, condos, small business and residential window cleaning. I also do roof moss removal, clean window screens, pressure washing and gutter cleaning. I am
licensed and bonded
, insuring your piece of mind.
If you are reading this ad after hours, please go to our
Mill Creek Window Cleaning Website
and fill out our contact form for a free online bid. We guarantee our work and won't leave until you are satisfied.
Call Ryan at
Budget Window Cleaning
425-905-6259
Important!
Most window and gutter cleaning companies don't provide access to their license, bond and insurance information on their website. We do! Here is our link to this information, also available on our website:
License-Bond-Insurance for Budget Window Cleaning
Budget Window Cleaning
21 reviews
Licensed,Bonded & Insured
DBA as Budget Window Cleaning & Janitorial - Everett WA
Call
Ryan Jacobson 425-905-6259
today!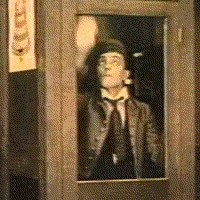 • Location: Mill Creek Window and Gutter Cleaning, Seattle

• Post ID: 16226910 seattle