Posted: Thursday, November 10, 2016 7:58 AM
---
English Evaluation: Pronunciation and Grammar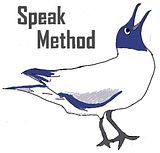 Send a recording of yourself speaking or reading. Receive a recording from our instructor that tells you which words were hard to hear and which sounds you can improve. Get tips on how to practice. When you're ready, try again.
Between evaluations, use the FREE practice exercises at
speakmethod.com
to improve your pronunciation and grammar.
These are inexpensive, time-friendly ways to improve your English.
Learn about all of our assessments and online choices. Or, learn about online classes.
• Location: Seattle

• Post ID: 8299301 seattle